I EP'd this film for TCOLV at R/GA.

Directed by Nono and Rodrigo at Partizan.


We also shot photography for OOH and display with Lillie Eiger.


I produced 4 x :15s spots for Meta at R/GA

Made up of one brand film and 3 x case studies featuring partner brands using Meta's platforms. We even shot in the metaverse (Horizon Worlds) for the Wendy's spot, check it out!



I produced an AR experience that teaches kids how to save, earn, and spend at R/GA for Ally Bank.

Ally has a series of books that help teach financial literacy to kids, and wanted to bring the world to life by incorporating a physical object that could be used at home or in classrooms. We partnered with Buck to help bring the vision to life- a beautifully designed pop up piggy bank that also serves as AR markers that trigger financial lessons using our characters from the book. Each side of the bank is it's own interactive scene, and is wonderfully designed and animated to appeal to children and adults. The level of detail and fidelity is quite breathtaking.








Below is the website linking directly to the experience for you to try yourself!



I produced this AR experience for Ally, Milestone Media, and DC Comics at R/GA.

Super heroes are at the center of pop culture, but only 2% of super heroes and less than 6% of comic book creators are Black. So Ally teamed up with Milestone Media and DC Comics to boost the visibility of diverse characters. And turned to R/GA to introduce them to new audiences in a disruptive way.

Introducing MILESTONE ARCHIVES, an augmented reality gallery that showcases Milestone's iconic Black super heroes.


Inspired by the Guggenheim, we created a custom, super user-friendly vertical axis UX.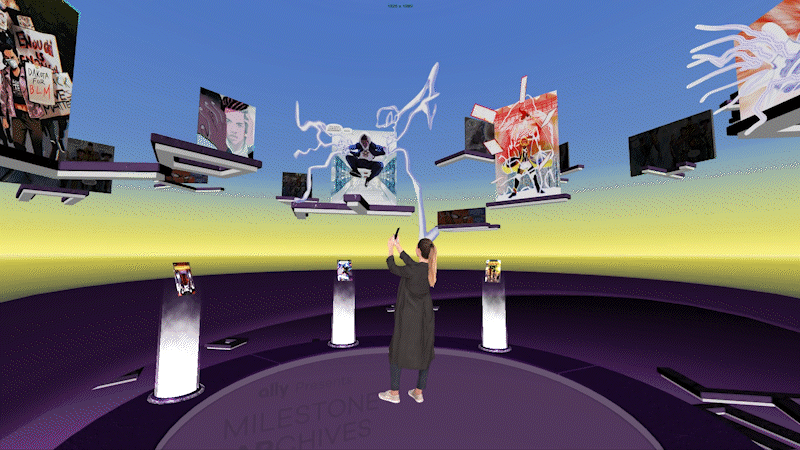 We built unique levels of content to experience, each dedicated to one Milestone super hero.

We also built a physical portal that acted as a tracking marker to launch the experience at SXSW! We cut a few promo ads to tease and recap the event.



I produced this film for Uber at R/GA.

We tapped Tyler Mitchell and Spike Lee to get out a simple but important message: communities and companies can come together to help close the inequity gap in order for everyone to get a vaccine shot. Transportation shouldn't be a barrier.



Tyler also shot some beautiful photos for OOH and digital use:



Use of Spike & Tyler's Instagram Stories helped amplify reach and awareness: