I produced these spots for Cash App at R/GA.

Gen Z'ers and younger Millennials already know how incredibly easy Cash App makes personal finance. (And they'll happily slide you their $Cashtag to prove it.)

But Cash App wanted to invite the rest of the world to the party by sharing the feeling of when your money works the way you want it to.

We even came up with a name for it. That feeling? That's Money.






For the global launch of Instagram Shop, we showed how easy it is to shop everything you love right from the trending creators themselves.


Seen by 500 million users, in 10 different countries, in 8 different languages.


We identified and paired real influencers with real brands from all over the world, and had each of them create and post their own content on their accounts to maximize reach within their respective audiences.

The spot was shot and produced in three weeks at R/GA and directed by Nico Casavecchia at Brand New School.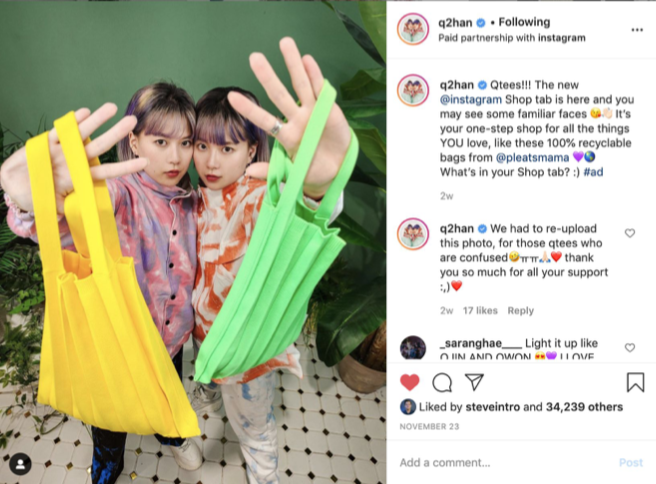 Immediately following the launch film, we collaborated with additional influencers for a Shop Holiday campaign.

The campaign focused on tentpole shopping days and moments: "Buy Black Friday, Small Business Saturday, Winter Fashion" etc. Two influencers per tentpole created content and accompying copy that was authentic to them and their audience. A few of my favorites are below:



I produced this AR experience for Ally, Milestone Media, and DC Comics at R/GA.

Super heroes are at the center of pop culture, but only 2% of super heroes and less than 6% of comic book creators are Black. So Ally teamed up with Milestone Media and DC Comics to boost the visibility of diverse characters. And turned to R/GA to introduce them to new audiences in a disruptive way.

Introducing MILESTONE ARCHIVES, an augmented reality gallery that showcases Milestone's iconic Black super heroes.


Inspired by the Guggenheim, we created a custom, super user-friendly vertical axis UX.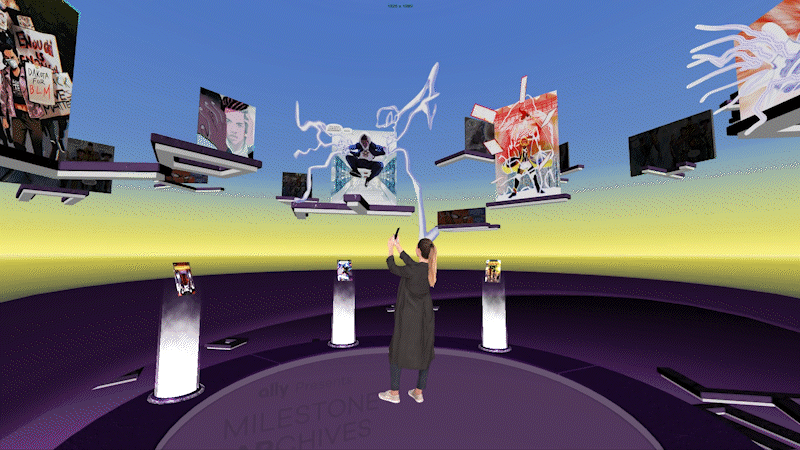 We built unique levels of content to experience, each dedicated to one Milestone super hero.

We also built a physical portal that acted as a tracking marker to launch the experience at SXSW! We cut a few promo ads to tease and recap the event.



I produced an AR experience that teaches kids how to save, earn, and spend at R/GA for Ally Bank.

Ally has a series of books that help teach financial literacy to kids, and wanted to bring the world to life by incorporating a physical object that could be used at home or in classrooms. We partnered with Buck to help bring the vision to life- a beautifully designed pop up piggy bank that also serves as AR markers that trigger financial lessons using our characters from the book. Each side of the bank is it's own interactive scene, and is wonderfully designed and animated to appeal to children and adults. The level of detail and fidelity is quite breathtaking.








Below is the website linking directly to the experience for you to try yourself!



I produced this film for Uber at R/GA.

We tapped Tyler Mitchell and Spike Lee to get out a simple but important message: communities and companies can come together to help close the inequity gap in order for everyone to get a vaccine shot. Transportation shouldn't be a barrier.



Tyler also shot some beautiful photos for OOH and digital use:



Use of Spike & Tyler's Instagram Stories helped amplify reach and awareness: