I produced this AR experience for Ally, Milestone Media, and DC Comics at R/GA.

Super heroes are at the center of pop culture, but only 2% of super heroes and less than 6% of comic book creators are Black. So Ally teamed up with Milestone Media and DC Comics to boost the visibility of diverse characters. And turned to R/GA to introduce them to new audiences in a disruptive way.

Introducing MILESTONE ARCHIVES, an augmented reality gallery that showcases Milestone's iconic Black super heroes.


Inspired by the Guggenheim, we created a custom, super user-friendly vertical axis UX.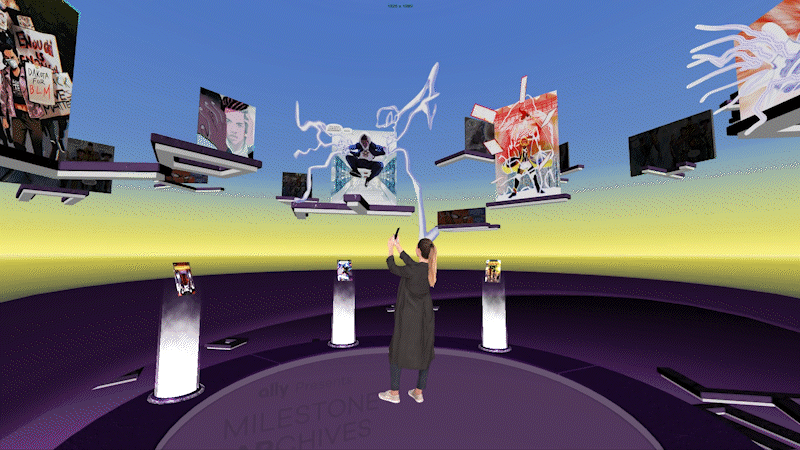 We built unique levels of content to experience, each dedicated to one Milestone super hero.

We also built a physical portal that acted as a tracking marker to launch the experience at SXSW! We cut a few promo ads to tease and recap the event.